The layout photo tour
Photo Tour of the FCN Rwy page 1
This page the first of three that is a short tour of the FCN layout. We start from Ford City and work our way north, through the Central Wisconsin countryside. This in this page the FCN passes through the towns of Randolph, Princeton and Wautoma. Come along and take our pictourial tour of the Ford City Northern Railway...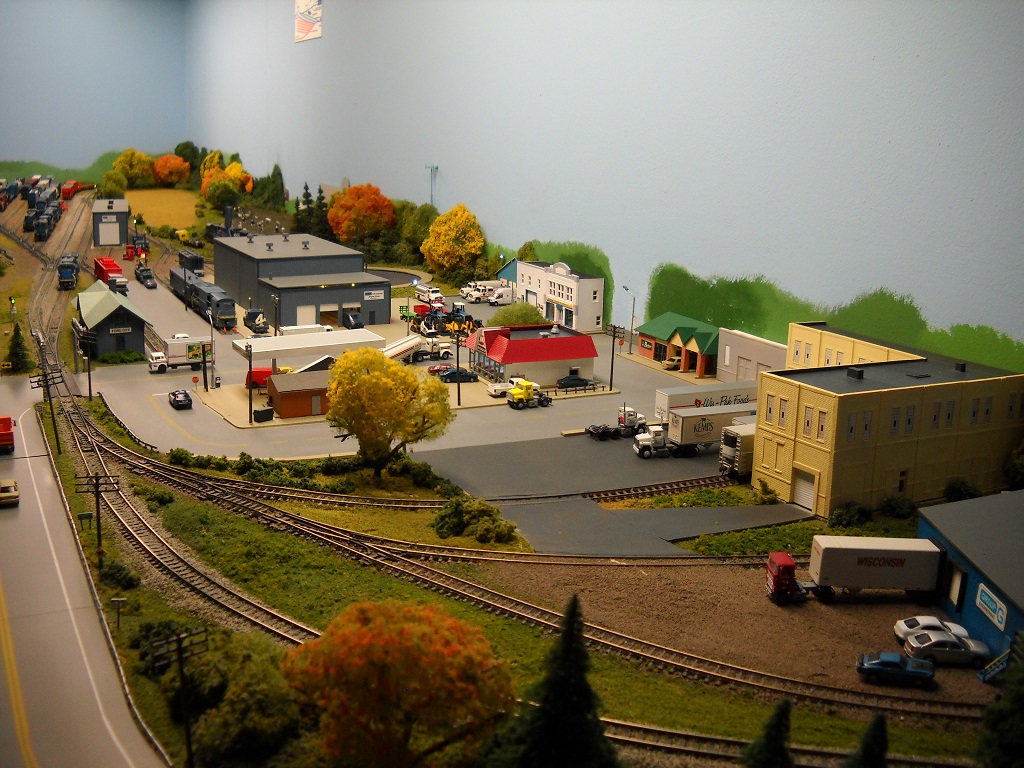 Overall view, Ford City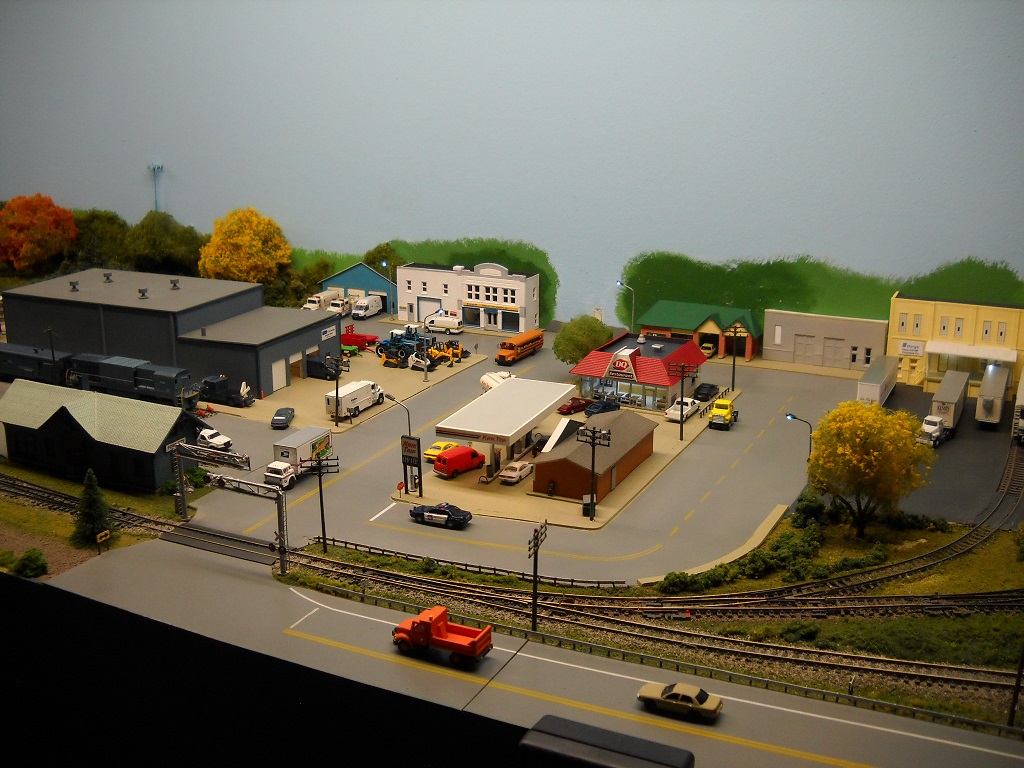 Ford City is the largest town on the layout and is home to the shortline's Headquarters, Yard and Engine/Carshop facilities. Know as "Shops".
Recent additions to the scene include: a revamping of the Implement Dealer with Inventory, a Dairy Queen stop and the upgrading of the vehicluar traffic.
The Farm (Dairy Farm, that is!)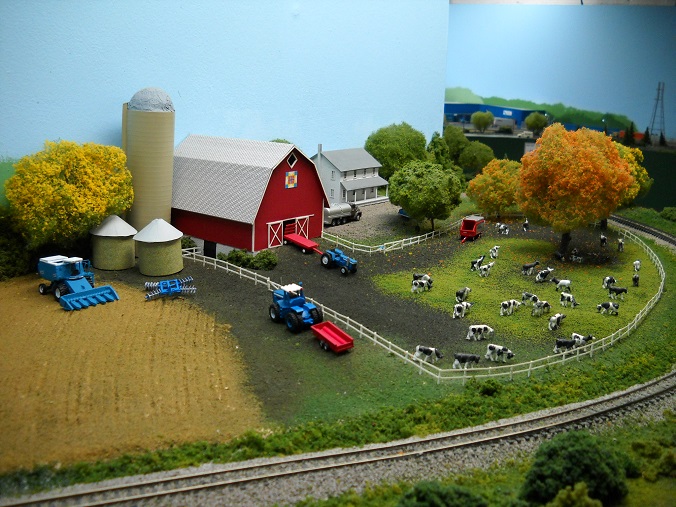 After leaving Ford City, we pass one of Wisconsin's most well known features. The Dairy Farm, with a herd of those most recognized of the dairy cattle breeds, the Holstein-Friesian or Holstein. Additions: A Ford Combine (YES, Ford did make these) and a New Holland Disc Plow or Harrow.
Randolph, switching.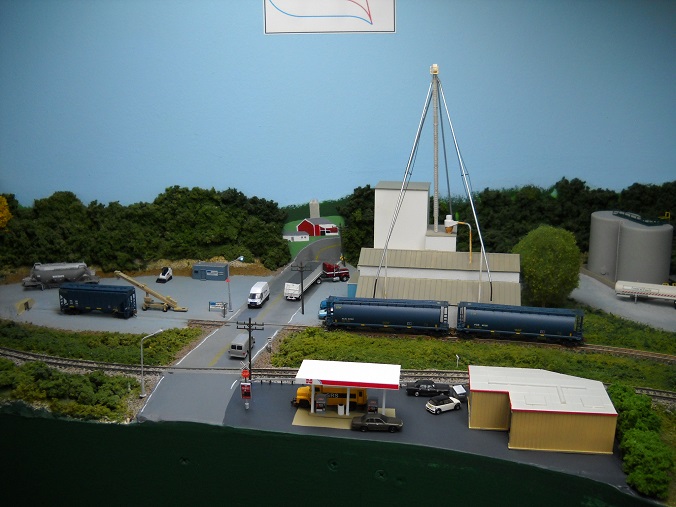 Randolph is the first local out of Ford City. Here the customers include: WisCen grain CO-OP, Central Fuels and the FCN's Transload facility. This area was revamped with the addition of a Cenex Service station.
Princeton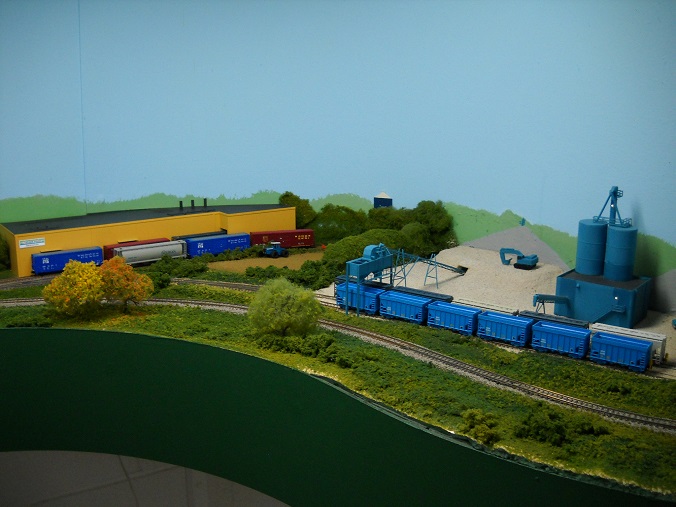 Princeton, is home to Lakeside Foods processing plant, Trusdale Implements and Badgerland Minerals. Just down wind of another pasture of cows. mmmm, just smell the air!
Princeton, Badgerland Minerals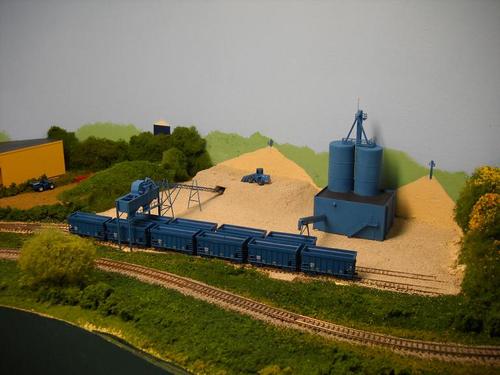 Princeton, is home to Lakeside Foods and the Badgerland Minerals operation. This is the originating location for the famous "Rock Trains" on the FCN's schedule. This area was once the Badgerland Ethanol plant. Lakeside Foods is the building in the backround on the left.
Wautoma, home of the WP&P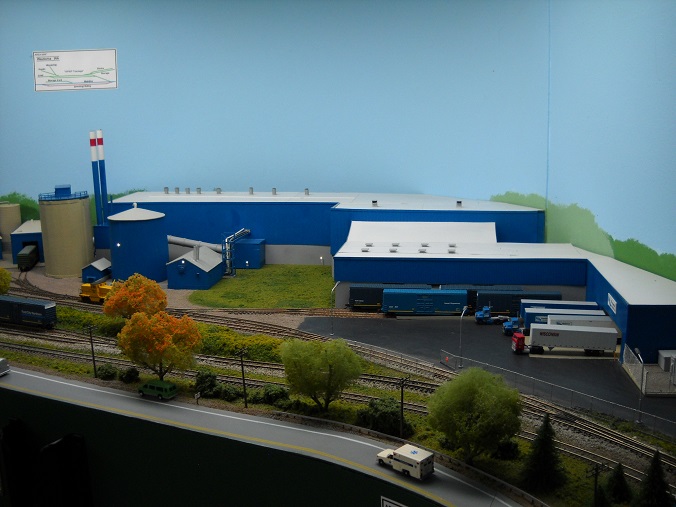 Wautoma Pulp & Paper is the largest industrial customer on the FCN. Its operation requires the need for two trains on the FCN's schedule.