Layout Tour page 2
Layout Tour page 2
This page covers the FCN from the "White River" crossing to points North. The locations are: Wild Rose, Almond and the connection with the FCN's smaller sister Railway. The NPEN (Nekoosa, Port Edwards & Northern Railway).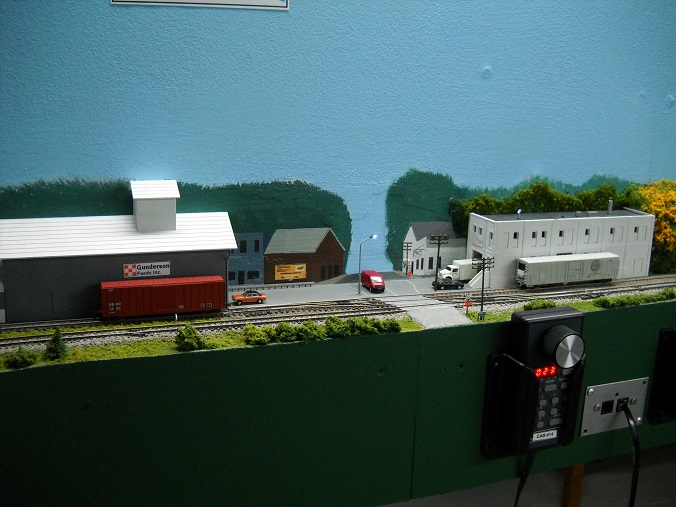 Downtown Wild Rose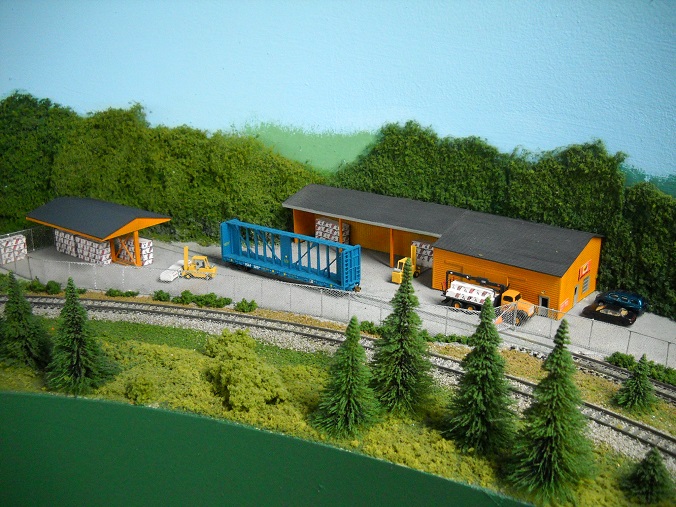 Wild Rose, is the first town after the crossing of the White River. Industries here include: the Wild Rose Creamery, Northland Lumber Co. and Gunderson Feeds. Just out of town is the Northland Cranberries' growing operation.
The Bog, (Cranberries! that is!!)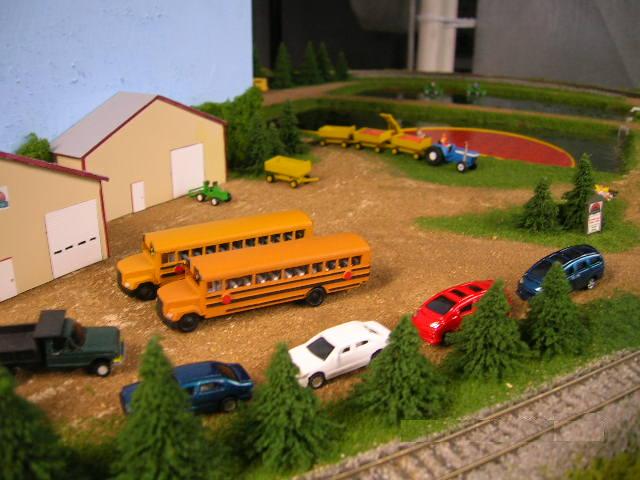 As the shortline makes it way toward Wisconsin Rapids, it enters Cranberry Country. The Northland Cranberry Co. is a great representation of a Cranberry Bog operation. The Bog is in the middle of its' cranberry harvesting operations. A local school has a bus tour, visiting the site.
The Town of Almond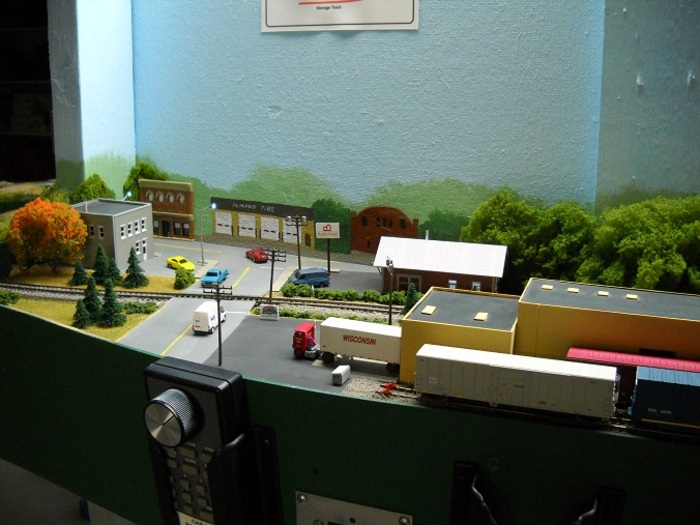 Almond, is the last town modeled on the FCN. The only customer on the line here, is the Northland Cranberries' canning plant. The old depot has been converted into a bank.
FCN's connection to the NPEN at Nekoosa Jct.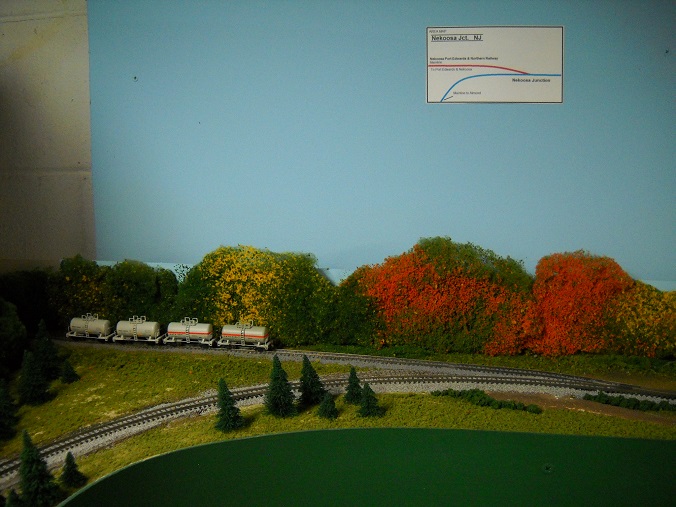 At this location, the FCN makes its connection with it's smaller sister shortline. The NPEN, which runs from Wisconsin Rapids south, to the towns of Port Edwards and Nekoosa. The only customer left is ENCO, chemical operation at Nekoosa. The connection is modeled by this stub end spur, with cars parked just off the switch.
Page last updated September 1st, 2019.